With a loving eye and a shaking hand, the now adult Kathrine returns to her father`s deeply alcoholic world. A world of chaos, dirty mattresses, forgotten nights in cold snowdrifts and the fear of her father never coming home again. But also a world of small subtle jokes and large dreams of a better life. And along the way, the unthinkable happens: after 20 years of alcohol addiction Kathrine`s father goes on Antabuse. Suddenly, Kathrine sees the opportunity to get the father she hasn`t really had for years. And Palle sees the possibility of having a second chance in life – and takes it.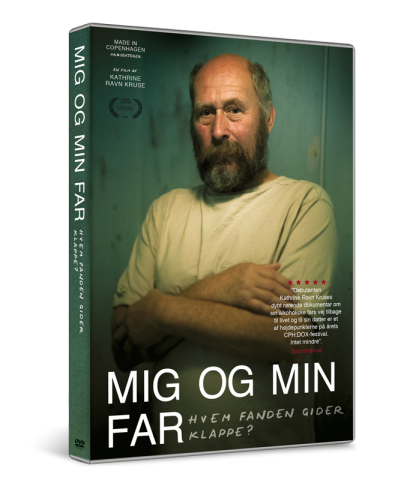 For private use:
DKK
149.00
For educational purposes:
DKK
625.00
Original titel:
Mig og Min Far - hvem fanden gider klappe?
Cast:
Palle Ravn, Kathrine Ravn Kruse, Mathias Normann Hovgaard, Nohr Ravn Hovgaard
Script Writer:
Kathrine Ravn Kruse, Mille Haynes, Mathilde Hvid Lippmann
Producer:
Mille Haynes & Mathilde Hvid Lippmann
In co-production with:
DR, DFI / Filmworkshop, Danish Ministry of Education, Danish Film Directors
Festival distribution:
mathilde@madeincopenhagen.dk
All other queries:
mathilde@madeincopenhagen.dk